Good Morning from Albany…
This week, significant and far-reaching reform of policing in New York State was passed by the Legislature after years of being held up by the fear of elected officials to be anti-police or soft on crime (with strong assists from law enforcement unions). Some of the measures had been under consideration for years. All of this against a backdrop of civil unrest, civic advocacy in response to police misconduct and in favor of the Black Lives Matter movement, and amidst social distancing measures in response to a global pandemic. What a week!
The ten-bill police reform package, parts of which Assembly Speaker Carl Heastie said that his Chamber had been discussing since he was first elected 20 years ago, went to the floor early in the week and received bipartisan support as well as a public pledge from Governor Cuomo to sign them into law. Ten bills were passed and four have been signed into law. The Cuomo Administration has signaled support for the remaining bills.

The most high-profile bill repeals 50-a, a state law that has kept police disciplinary records concealed from the public since the 1970s. The bill passed along party lines in the Senate, 40-22, with all Republicans voting against the measure. The Assembly approved the measure 101-43, also along party lines.
Another measure establishes a Special Prosecutor's unit to investigate police-involved deaths. The legislation, codifying and expanding an Executive Order issued by Governor Cuomo five years ago, grants the State Attorney General's Office the ability to investigate and potentially prosecute deaths involving police officers.
The package also includes a measure that makes it a hate crime to call 911 to report false claims based on a person's race and the "Eric Garner Act," which bans the use of chokeholds by law enforcement.
Governor Cuomo added to the pressure on police by announcing an Executive Order that requires 
the near 500 police departments across New York State to develop a plan to address systemic racism in their ranks in the next nine months. If any locality fails to sign such a plan into law by April 1, 2021, Cuomo declared it would lose state funding.
New York City has already taken tentative steps toward meeting protesters' calls to "defund the police." City Council Speaker Corey Johnson said the Council had identified $1 billion in cuts to the Police Department's $6 billion budget and would urge Mayor Bill de Blasio to agree in advance of the July 1 budget deadline. Mr. de Blasio quickly rejected the proposal, while indicating that he was open to further negotiations over the size of the Police Department. On a conference call with Black religious leaders yesterday, Mayor de Blasio said he has a plan to direct an undisclosed amount of NYPD funds toward youth programs and social services.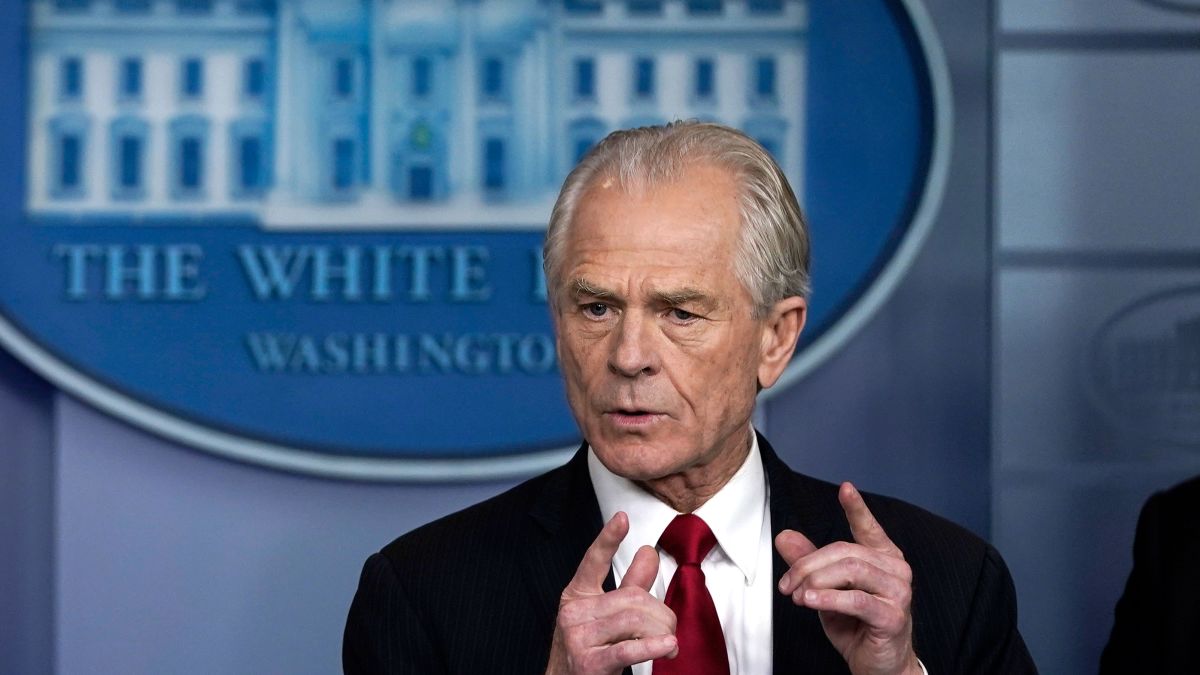 Meanwhile, the waiting game continues as lawmakers in Albany hope their colleagues in Washington will send billions of dollars in aid to shore up the State's budget. Large spending cuts to schools and hospitals as a result of the pandemic-induced recession would be difficult for the Democratic-controlled Assembly to swallow. Speaker Carl Heastie would not rule out tax hikes on the rich to help make up the billions of dollars in lost revenue as a result of the crisis.
White House Trade Advisor Peter Navarro signaled that President Donald Trump is pushing for a $2 trillion stimulus package to include a "critical" payroll tax cut and a focus on bringing manufacturing jobs back to the United States. Trump's position seems to put him in the middle of Congressional leaders. Senate Majority Leader Mitch McConnell (R-Ky.) is campaigning for a $1 trillion stimulus program, while House Speaker Nancy Pelosi, (D-Calif.) is pushing for a $3 trillion stimulus program, as proposed by House Democrats in May. Expect discussions to ramp up after the 4th of July Congressional recess.
While all eyes were on criminal justice reform this week, many of New York City's
businesses welcomed their first sign of life after the coronavirus shutdown. New York City began the first phase of its economic reopening, allowing a slew of industries that have been shuttered since March to resume operations.
New York may finally be beginning to emerge from its coronavirus lockdown but it's facing a reckoning over how it allowed the outbreak, which has claimed at least 22,993 lives in the city alone, to get so bad. While official investigations—one led by New York City Comptroller Scott Stringer—are in their infancy, the Wall Street Journal delivered a damning account of how New York's "response made the pandemic worse."
Although not everyone agrees, Governor Cuomo maintains: "Everything we've done has been exactly right up until now.".
It's America's Bluest House Seat. How Is This Man a Top Contender?
The single most Democratic congressional district in America could next be held by a Democrat who opposes abortion rights, has a history of endorsing Republicans and making homophobic remarks and ­is still considering voting for President Trump in November. Welcome to the South Bronx, the domain for decades of the Rev. Rubén Díaz Sr. 
[Read more.]

A Teen Worked Alone to Clean Buffalo's Streets After Unrest. People Offered Him a Car and College Tuition.
Antonio Gwynn Jr., 18, marched for hours in downtown Buffalo to protest the killing of 
George Floyd
, and when he saw videos of some demonstrations becoming destructive, spent 10 more hours cleaning up broken glass and trash. Gwynn's voice mail box and Facebook page were suddenly filled with notes from well-wishers in Buffalo and beyond…and there were generous offers, too, including a Ford Mustang and a full ride to Medaille College. 
[Read more.]
NEW YORK CONGRESSIONAL PRIMARIES GUIDE
We are just eight days
 from this year's primaries for state and federal offices. Early voting began over the weekend. Last cycle, Alexandria Ocasio-Cortez changed Washington with her upset of Joe Crowley, an up and coming member of Congressional leadership, while wins by several progressive challengers changed Albany by defeating several members of the centrist/Republican allied Independent Democratic Caucus.
This week, we look at Congressional primary races. Next week we will take a look at the primaries to watch in the State Legislature.
Congressional District 1—Long Island's 1st Congressional District features a crowded Democratic field. The favorite, businessman Perry Gershon, lost a close race to incumbent Rep. Lee Zeldin, after spending heavily in 2018. Zeldin's staunch support for Trump means the President's standing will help decide this race in November.
Congressional District 2—Moderate Rep. Peter King is retiring, leaving an open seat that both parties believe they can win. Babylon Town Board Member Jackie Gordon has the Democratic line but there is a primary for the GOP nod. Most of the Republican establishment is backing Assemblyman Andrew Garbarino while his colleague, Assemblyman Michael LiPetri, has the support of conservative activists. Long Island experienced a "blue wave" in 2018 but Nassau County's powerful Republican machine sees this race as an opportunity to get back in the game. This general election is likely to be the most expensive race in New York in 2020.
Congressional District 9—In 2018, Rep. Yvette Clarke eked out a primary win against community organizer Adem Bunkeddeko in this Brooklyn based district. Bunkeddeko is back again, this time earning the coveted endorsement of the New York Times. While Clarke has the support of the Brooklyn Democratic establishment, that can be a double edged sword in Prospect Heights and other independent minded parts of the district. Council Member Chaim Deutsch is also running for the seat; his ability to draw more centrist and conservative voters makes the outcome even more unpredictable.
Congressional District 10—Rep. Jerry Nadler was first elected to Congress in 1992. The powerful House Judiciary Committee Chairman has not faced a serious electoral challenge since. This year, six candidates have lined up to challenge him.
Congressional District 12—Rep. Carolyn Maloney has recently been quarantining, fearing a COVID infection. She recently tested negative but not before having missed several debates. The fact that she was still able to attend a fundraiser has her opponents crying foul. Attorney Suraj Patel ran a spirited race against Maloney in 2018 and is running again. Erica Vladimir, a leader in the movement to hold Albany accountable for sexual harassment, qualified for the ballot but recently dropped out.
Congressional District 13—Race has always been front and center in this multi-ethnic district, and many observers saw the Dominican Republic-born Rep. Adriano Espaillat's 2016 election as a sign that power was shifting from historically black Harlem into the Latino stronghold of Washington Heights. That dynamic will be at play once again in 2020, with Harlemite James Felton Keith mounting a primary challenge against Espaillat.
Congressional District 14—Politically moderate Democrats have taken aim at Rep. Alexandria Ocasio-Cortez and the democratic socialist movement she represents in Congress. It will be hard to unseat the extremely well-funded international celebrity, but three Democrats are trying.
Congressional District 15—After serving three decades in Congress, Rep. José E. Serrano is not seeking reelection next year, making this South Bronx seat one of the few open seats in the state. Now it is the busiest race in the state, with 12 Democrats running to replace Serrano, including a handful of prominent current and former liberal elected officials. City Council Members Richie Torres and Rubén Díaz, Sr., a socially conservative Democrat and former State Senator, are the two favorites while Samelys López has been endorsed by Rep. Alexandria Occasio-Cortez.
Congressional District 16—Last cycle, 16-term Democratic incumbent Rep. Eliot Engel easily defeated three primary challengers and ran unopposed in the general. Engel is facing a much more difficult path this year between his own self-inflicted wounds and his foes uniting against him, as well as concerns about his presence in the district and some trouble with endorsements. All told, Engel is the most endangered incumbent in the state.
Congressional District 17—Rep. Nita Lowey, a Member of Congress since 1989 and current chairwoman of the powerful Appropriations Committee, announced in October she would not be running for reelection, making this seat one of the hottest – and biggest – races in the state. Among the top contenders are the two Davids: State Sen. David Carlucci and Assemblyman David Buchwald. Another candidate, Mondaire Jones, an official in the Department of Justice in the Obama administration and a former lawyer in the Westchester County Law Department, received the New York Times' endorsement, while Evelyn Farkas has significant support from the Democratic establishment, including former Secretary of State John Kerry, former Secretary of Defense Leon Panetta, Representative Tom Malinowski, and Emily's List.
Congressional District 27—The resignation of former Rep. Chris Collins makes this an open seat, albeit a relatively safe Republican seat. June 23rd will feature two races: a Special Election to fill the seat through January 1st as well as a Republican Primary to appear on the November ballot for a two year term. The Special, between Republican state Senator Chris Jacobs and Democrat Nate McMurray has been interesting, especially because of the familial relationships—McMurray works for Jacobs' cousins and has been very critical of both his employers and his opponent. After running close against Collins (post indictment and post Collins dropping out/getting back into the race in 2018), most observers expected a more robust race but all of the action has been on the GOP primary side where Beth Parlato, an attorney and one time FOX News commentator earned the endorsement of the Conservative Party, usually a kingmaker in state Republican circles, however Jacobs earned the endorsement—by official tweets nonetheless!—of President Trump. Stefan Mychajliw, the Erie County Comptroller, is also in the race. Parlato and Mychajliw were both hoping the Club for Growth would spend to neutralize Jacob's financial advantage but after months of teasing the issue, they will not engage.
Behind The Scenes, Bill de Blasio's Press Secretary Garners Respect Of Reporters
The last few weeks have been fairly chaotic for Freddi Goldstein. As New York City Mayor Bill de Blasio's press secretary, Goldstein has had to navigate a series of crises in recent months: first, the novel coronavirus that has killed more than 20,000 New Yorkers since March; followed by ongoing protests over racial inequality that have led to thousands of arrests, millions of dollars in property damage, heightened tensions between communities and authorities and calls for de Blasio's resignation. 
[Read more.]

How to Buy a (Good) Custom Suit Online
We're entering a new era when it comes to shopping for custom clothes. Traditionally, buying a made-for-you suit was very hands-on: A man visits his tailor, has a drink, chats about his daughter's Little League career, pores over swatches and submits to endless measurements and fittings. But even before Covid-19 forbade such intimacy, that way of shopping felt outmoded. While the idea is nothing new, the pandemic has hastened the embrace of remote everything, including tailoring. 
[Read more.]

Is There a Line at Trader Joe's? Social-Media Spies Are Keeping Track
The pandemic has made grocery shopping a dreaded necessity. Social-distancing measures have limited the number of shoppers at one time, leading to long waits just to get in the door at some stores. The die-hard fans of Trader Joe's may be waiting the longest. Coming to the rescue is an informal network of Good Samaritans who are quarantined with prime views of a local Trader Joe's. 
[Read more.]