In Memory of Camille Brandon
About O'Donnell & Associates
O'Donnell & Associates is a solutions-focused government relations firm, providing results to New York's most successful leaders, entrepreneurs, advocates, and activists.
We know New York—from each of the 62 counties to statewide campaigns and initiatives—and have the know-how and working relationships to provide strategic insight and information to address your challenges. We have practiced from Albany's Capitol to the nation's Capital; from Lake Erie to Long Island and the state-line to the Canadian border and beyond.
Our team provides a modern, results-based approach grounded in insight and information along with the rapid response and war room expertise to handle a crisis. Our responsibility to our clients begins with our commitment to the highest ethical standards. We are zealous and tenacious advocates for Fortune 200 companies, non-profits, technology firms, labor unions, start-ups, and political candidates.
From the Lobby Podcast
Don't be stuck on the sidelines. Get a front-row seat to New York politics with Jack! From the issues that affect taxpayers and business owners to the history of the budget process in New York, Jack has the knowledge and depth of experience to cut through the rhetoric and tell you what's really going on in state government.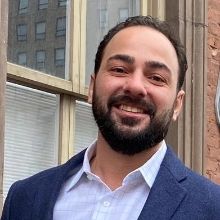 Michael Cinquanti, Esq.
Senior Vice President & Counsel
With over a decade advocating for clients at the highest levels of government, Michael Cinquanti brings a wide range of insights and relationships to O'Donnell & Associates (OD&A). Michael puts that experience to work, unwinding the legal intricacies surrounding law and regulation-making in New York as well as providing strategic advice, guidance, and planning to help our clients arrive at solutions and achieve results. More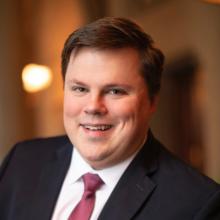 Jim Moore
Vice President and Policy Director
Jim represents clients in financial services, healthcare, gaming, energy, and emerging technologies, working on a vast array of legislation and regulation, in addition to working with clients across the State to secure millions in integral investment through the state budget process and federal appropriations. More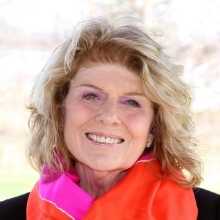 Camille Brandon
WNY Office Director
Camille Brandon is an expert in state government and politics with a particular focus on Upstate New York. As Director of our Western New York Office, Camille offers our clients insights from a lifetime of experience in direct engagement with elected officials and community leaders as well as an insider's knowledge of how to achieve results. More
Grassroots Coalition Building
Public Affairs Campaign Management
Strategic Media Relations
Political Strategy & Consulting
Cyber & Crypto Technology
Ethical Standards
O'Donnell & Associates is committed to the highest ethical standards, both for ourselves and on behalf of our clients.
That promise always includes:
Conducting lobbying activities with honesty and integrity;
Zealously advancing our clients' interests;
Fulfilling both the letter and spirit of the Federal Lobbying Disclosure Act and New York State Joint Commission on Public Ethics (JCOPE) rules and regulations;
Conducting lobbying activities fairly and professionally;
Avoiding any representations that create conflicts of interest;
Protecting the confidentiality of our clients as appropriate;
Treating the government institutions where we advocate with respect.
Diversity and Inclusion
At O'Donnell & Associates, we believe that diversity is an inclusive concept, one which encompasses race, color, ethnicity, gender, disability, sexual orientation, gender identity and expression, religion, nationality, and socioeconomic status.
OD&A treats every person with worth and value. We are committed to fostering an environment in which everyone is positioned to succeed and to reach their true potential. Diversity and inclusion are core values of our business and the clients we seek to represent.
We are committed to fostering, cultivating, and preserving a culture of diversity, inclusion, fairness, and equality in our workplace and in the communities we serve.
Let's Chat
O'Donnell & Associates  can be your trusted partner in legislative advocacy and lobbying. With our expertise, resources, and proven track record, we are committed to helping you succeed in the complex and competitive world of government relations. Reach out and let's have a conversation. Our offices are listed below, or feel free to reach out to individual team members.
Get In Touch
The team is always available at
moc.snoitulosllennodo@tcatnoc
707 Potomac Avenue
Buffalo, NY 14222
716-882-3100
33 Irving Place
New York, NY 10003
202-589-0800
99 Washington Avenue, Suite 2001
Albany, NY  12210
518-665-1306
409 7th St NW Suite 450
Washington, DC 20004
202-589-0800