"New York is poised to lose a U.S. House seat, and if Democrats end up drawing the map, it could be their biggest weapon of the redistricting cycle," says Dave Wasserman, redistricting expert at the nonpartisan Cook report. Read about one possible scenario in a tweet here.
Good Morning from Washington, DC… 
President Joe Biden is moving ahead on sweeping policy change. In his first 10 days, Biden has signed 28 Executive Orders ( a breakneck pace as, in a comparable time period, Obama had signed 9, Trump had signed 7, and George W. Bush had signed 2). Most of the Executive Orders are intended to reverse Trump policies on
important priorities for Democrats—including rejoining the Paris Climate Agreement, halting the Keystone XL pipeline, and repealing a ban on immigration from Muslim-majority countries. While moving ahead unilaterally on several fronts, Biden's team has continued to emphasize that the president intends to leverage his Senate experience and relationships in negotiations with Congress in order to pass a coronavirus relief bill and other legislation down the road.
The Biden Administration's current $1.9 trillion stimulus proposal will be an early test of the "collegial" dynamic with the 117th Congress. Regardless of the discussion on Senate Rules (more on that in a minute), Democrats are moving ahead with a rarely used and time intensive process called budget reconciliation—that allows them to bypass a potential filibuster—and pass the
package with a simple majority vote. However, Biden and Senate Majority Leader Chuck Schumer have both said in recent weeks they want to get the stimulus package through the Senate by winning Republican support, rather than circumventing their opposition. A potential bipartisan opening is a $600 billion relief package unveiled by a group of 10 Republican Senators yesterday. This "targeted" plan will not be enough for Congressional leaders who want to "go big and bold" but moderates will seize on it as a negotiating position for a bipartisan deal. Nonetheless, it is unlikely to slow the rush towards the reconciliation process.
It is important to note that not everything can be passed through budget reconciliation. Non-budgetary matters—including Progressive priorities for the Biden Administration like a civil rights expansion, climate change, and policing reform—would still be subject to the filibuster. And that is where the conversation gets more complicated…
Senate Majority Leader Chuck Schumer and Minority Leader Mitch McConnell have reached an agreement on how their body will operate for the next two years
(but have yet to pass an official resolution on the matter). Last week
, McConnell backed down from his ultimatum on the Senate Rules 
after two moderate Democratic
Senators (Kyrsten Sinema of Arizona and Joe Manchin of West Virginia) voiced support for maintaining the filibuster
. The move has both Sinema and Manchin open to heavy criticism from Progressives. Leaving the filibuster intact in the Senate could heavily stymie Democratic efforts on several fronts, like those mentioned above, and Progressive activists are already taking aim at moderates as a result:
"We cannot let all our hard work go to waste because of this racist, outdated, and undemocratic procedure," said activist Liz Haskell of Yuma County Indivisible, a group that helped elect Sinema in 2018.
"If Senator Sinema wants to deliver for the people who pulled her across the finish line, she's got to be a strong advocate for getting rid of the filibuster in the Senate."
Back in New York…
All eyes were on Attorney General Tish James' report, which found that the New York State Department of Health had underreported nursing home COVID-19
deaths by as much as 50%. The report was a damning bombshell from a Cuomo ally. As the Governor continued his COVID-19 victory lap throughout the last few months, he has maintained popularity, and more importantly, his "unlimited" Executive Powers given to him in last year's Coronavirus Aid bill and budget process. The report is the real first challenge to the Governor's "Emmy winning" record on the pandemic that he and his close advisors have built over the past few months. And it comes at an interesting time, as the Legislature is starting to dig into Cuomo's Executive Budget Proposal with Joint Legislative Budget Hearings running through February 25th. Whether or not the report will embolden State Senate Majority Leader Andrea Stewart-Cousins and Assembly Speaker Carl Heastie to flex their muscle at the table in the coming weeks remains to be seen.
On the Budget front, the Legislature held Joint Legislative Budget Hearings on 
Environmental Conservation
, 
Transportation
, and 
Education
 last week. The fiscal
Committees—Assembly Ways & Means and Senate Finance—also released their respective analyses of Governor Cuomo's Executive Budget Proposal. Read the Senate's Blue Book 
here
 and the Assembly's Yellow Book 
here
. Outside of the Budget Process, the Legislative Bill Drafting Commission continued to churn out bills last week—bringing totals in the Senate to 3,600 and the Assembly to almost 4,000. They continued to work on introductions over the weekend. The Legislature returns this week Monday through Wednesday with packed committee agendas (Read: 
Assembly
/
Senate
) and floor calendars (Read: 
Assembly
/
Senate
). And on the Budget front, the Joint Legislative Budget Committee will host four hearings this week on Higher Education, Workforce and Mental Hygiene.
Up next in the State Budget process are Joint Legislative Budget hearings, which kick off tomorrow and will run through February 23rd. The full schedule can be found here.  The yellow book, the Assembly's review of the Executive Budget, is also expected later today. This analysis will offer clues to how much—and what specifically—the Assembly plans to challenge in the budget.
— Jack O'Donnell
OD&A Clients are growing…
Town of Tonawanda officials tour the 
Viridi Parente 
plant in Buffalo to see firsthand its Whispertech and Whisperdrive
technology. VP recently delivered a 100% electric excavator for a demo in the Town of Lancaster. Read more about it in our news release 
here
.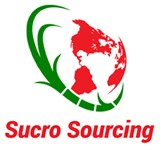 Sucro Sourcing, the Coral Gables, Fla.-based sugar producer announces the beginning phases of its $19 million expansion plan on a 12-acre parcel at the former Bethlehem Steel plant in Lackawanna. Read our news release here.
FOR DAILY UPDATES, FOLLOW US:

This Is How February Became Black History Month
"If a race has no history, it has no worthwhile tradition, it becomes a negligible factor in the thought of the world, and it stands in danger of being exterminated," Carter G. Woodson said. [Read more.]
The Most Powerful Zoom Call in the World
The most important meeting in President Biden's White House each day doesn't even happen in person.  [Read more.]
Trump Opens 'Office of the Former President' in Palm Beach
Former President Donald Trump opened an "Office of the Former President" to announce his plans from his new base in Florida as he remains barred from most social media. [Read more.]
O'Donnell & Associates 2021
Preview of New York Policy & Politics
Download a copy of O'Donnell & Associates 2021 Federal & State Legislative Preview
NYS Legislature: New Member Spotlight
Emily Gallagher, Assembly District 50 (North Brooklyn)
In one of the biggest upsets last election cycle, 
Community activist Emily Gallagher ran a successful insurgent Democratic primary campaign like few others: one
with no endorsements from elected officials, no support from ascendant leftist groups like the Working Families Party or New York City branch of the Democratic Socialists of America, and relatively little money compared to her opponent, a 47-year incumbent State Assembly member who had not even faced a primary challenge for a decade.
Gallagher's defeat of Joe Lentol—who had become something of an institution in Albany representing the North Brooklyn Assembly District 50 since 1973 and serving as Chair of the powerful Codes Committee since 1992—was one of several progressive victories (mirroring the several insurgencies in the State Senate in 2018) that will place significant pressure on Speaker Carl Heastie to drive progressive priorities this Session. In Albany, she will serve on the Committees on Alcoholism and Drug Abuse, Consumer Affairs and Protection, Election Law, Small Business, and Transportation.
A native of Rochester, Gallagher graduated from Ithaca College in 2006 where she majored in Cinema and Visual Studies with a dual minor in Art and Art History. This path led her to New York City, where she worked several jobs in art galleries and as an artist assistant. Eventually, Gallagher transitioned to work in Museum Education in New York City history, including several years at the Lower East Side Tenement Museum and Brooklyn Historical Society.
In 2015, she became the Community Affairs Director for Hostelling International, a federation of youth hostels around the world with an iconic location in Harlem, where she worked to improve environmental sustainability and develop deeper cooperation between the tourism industry and the local communities where it operates.
A passionate lifelong volunteer, Gallagher spent her free time community organizing in Greenpoint and Williamsburg, eventually becoming the co-chair of the environmental and social justice activist group Neighbors Allied for Good Growth (NAG) from 2008-2015, and penning a weekly column for the local paper, The Greenpoint Star, beginning in 2015.