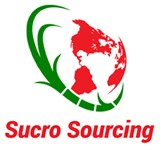 FOR IMMEDIATE RELEASE                                                                January 27, 2021
Sucro Sourcing Brings Economic Boost to Buffalo and Beyond with Expansion at Former Bethlehem Steel Site
The Sugar Producer Sees Great Promise and Growth in its First Northeast U.S. Location.
LACKAWANNA, NY– Sucro Sourcing, the Coral Gables, Fla.-based sugar producer announces the beginning phases of its $19 million expansion plan on a 12-acre parcel at the former Bethlehem Steel plant in Lackawanna.
The company will transform three dilapidated structures at the former steel plant into raw storage and finished good warehouses, a sugar refinery and office space, creating up to 75 new jobs once the two-year project is complete.
"We think the Lackawanna location is the best kept secret of the WNY region," says Sucro Sourcing Founder & CEO Jonathan Taylor. "It's perfect from a business growth standpoint with its supply chain access from overseas and Canada. It will allow us to capitalize on an underserved domestic market throughout the Great Lakes region."
Sucro Sourcing moved into the former steel plant's Gateway Trade Zone one year ago, establishing a regional distribution facility where its sugar supply can be stored and shipped nationally and internationally.
The location, with its highly accessible and easily navigable deep-water port, and rail and Thruway lines, is expected to spur tremendous growth and a local ripple effect among local trades and supply chain partners, including port officials and trucking companies. Even local food companies will have more competition on essential ingredients like sugar, lowering their costs.
Company officials also say the jobs created during the expansion are at all levels, including management, office, engineering, and technical positions.
Started from scratch in 2014, the minority-owned company is the largest importer of organic sugar in the United States with operations and offices in Miami, Canada, Mexico, the Caribbean and throughout South America. Despite competing against major corporate entities in the sugar industry, it has managed to differentiate itself from the "giants" with its innovative track record of "firsts", including:
First in North America to build a micro-sized sugar refinery.
First in North America to refine imported organic sugar.
First in North America to utilize bulk ocean vessels to ship organic sugar.
First in North America to integrate two sugar operations on each side of the
Sucro Sourcing has developed into a rapidly growing business with the promise of more innovative and value-added growth with this significant investment in Lackawanna and the pride of returning progress and productivity to a piece of the city's past. 
CONTACT:
Joanna Pasceri
Director of Communications
O'Donnell and Associates
moc.snoitulosllennodo@irecsapj
(716) 445-3425