O'Donnell & Associates
A Top New York Lobbyist
O'Donnell & Associates is a solutions-focused government relations firm, providing results to New York's most successful leaders, entrepreneurs, advocates, and activists.
We know New York—from each of the 62 counties to statewide campaigns and initiatives—and have the know-how and working relationships to provide strategic insight and information to address your challenges. We have practiced from Albany's Capitol to the nation's Capital; from Lake Erie to Long Island and the state-line to the Canadian border and beyond.
Our team provides a modern, results-based approach grounded in insight and information along with the rapid response and war room expertise to handle a crisis. Our responsibility to our clients begins with our commitment to the highest ethical standards. We are zealous and tenacious advocates for Fortune 500 companies, non-profits, technology firms, labor unions, start-ups, and political candidates.
In short, we deliver: Intelligence. Guided by experience. 
From the Lobby Podcast
Don't be stuck on the sidelines. Get a front-row seat to New York politics with Jack! From the issues that affect taxpayers and business owners to the history of the budget process in New York, Jack has the knowledge and depth of experience to cut through the rhetoric and tell you what's really going on in state government.
Monday Morning Memo
Your New York government, right at your fingertips. Our Monday Morning Memo delivered to your inbox first thing, every Monday morning. You find out what you need to know, and where you should be paying attention. Hear directly from Jack O'Donnell, political strategist and a top lobbyist, every Monday by subscribing. 
Power Player in Corporate Social Responsibility
"Jack O'Donnell offers clients a unique understanding of the intersection of politics and policy. That knowledge—together with years of experience—form the basis of intelligent, strategic plans and their dynamic execution, delivering results for New York's most successful leaders, entrepreneurs, advocates, and activists."
Responsible 100 by City & State NY
"Jack O'Donnell was named to the 2022 Responsible 100 list by City & State New York, recognizing his time and effort to help address and overcome challenges faced by the most vulnerable in New York. Jack says, "Every one of our clients has to pass a test: Can I explain what I am doing to my 5- and 7-year-old kids, and do they approve?"
Upstate Power 100
The list features these high-ranking elected officials, as well as local politicians, business executives, university presidents, heads of advocacy organizations, labor leaders, and nonprofit heads who are key players outside of the downstate region. Jack reflects, "While my name is on the door, our wins—passing legislation, helping our clients secure resources, delivering results—are a collective effort of our entire team."
Analysis: Contrast in Recent Siena Poll on Migrant Issue in New York
September 13, 2023
Even-Year Elections?
August 9, 2023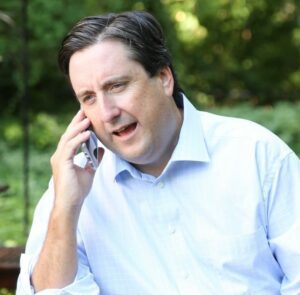 Our 
Jack O'Donnell
 joins WBEN's "A New Morning" team to explain a bill proposing even-year elections for NY. Listen 
here
.
How Does a Third Indictment for Trump Affect His Campaign?
August 3, 2023
What does a third indictment against former President Trump mean to his campaign to return to the White House? What kind of impact is it having on the electorate?
Ethical Standards
O'Donnell & Associates is committed to the highest ethical standards, both for ourselves and on behalf of our clients.
That promise always includes:
Conducting lobbying activities with honesty and integrity;
Zealously advancing our clients' interests;
Fulfilling both the letter and spirit of the Federal Lobbying Disclosure Act and New York State Joint Commission on Public Ethics (JCOPE) rules and regulations;
Conducting lobbying activities fairly and professionally;
Avoiding any representations that create conflicts of interest;
Protecting the confidentiality of our clients as appropriate;
Treating the government institutions where we advocate with respect.
Diversity and Inclusion
At O'Donnell & Associates, we believe that diversity is an inclusive concept, one which encompasses race, color, ethnicity, gender, disability, sexual orientation, gender identity and expression, religion, nationality, and socioeconomic status.
OD&A treats every person with worth and value. We are committed to fostering an environment in which everyone is positioned to succeed and to reach their true potential. Diversity and inclusion are core values of our business and the clients we seek to represent.
We are committed to fostering, cultivating, and preserving a culture of diversity, inclusion, fairness, and equality in our workplace and in the communities we serve.
Let's Chat
O'Donnell & Associates  can be your trusted partner in legislative advocacy and lobbying. With our expertise, resources, and proven track record, we are committed to helping you succeed in the complex and competitive world of government relations. Reach out and let's have a conversation. Our offices are listed below, or feel free to reach out to individual team members.
Get In Touch
The team is available at
moc.snoitulosllennodo@tcatnoc
707 Potomac Avenue Buffalo, NY 14222 716-882-3100
33 Irving Place New York, NY 10003 202-589-0800
111 Washington Avenue, Suite 702
Albany, NY  12210
518-599-0579
409 7th St NW Suite 450 Washington, DC 20004 202-589-0800