Public Financing Now: The State Must Democratize our Election Financing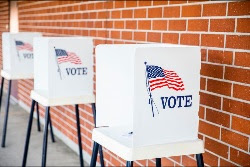 The financing of state election campaigns in New York could receive a massive overhaul with the help of taxpayer money.
The commission tasked by the state Legislature and Gov. Andrew M. Cuomo with creating a system that would match campaign contributions with state money has about five weeks to finish its statutory duty. While there are still a number of pieces still in motion — including the matter of whether the commissioners will be able to reach a formal consensus next month — dedicated observers of the process believe a framework for future elections has begun to take shape.
During six public meetings, the nine commissioners have found general agreement on setting the thresholds at which candidates would qualify for taxpayer support and the total amount of public money a campaign could receive, as well as a plan to drastically lower contribution limits.
Senate Bill Would Complement City Voter Approval of Budget 'Rainy Day Fund"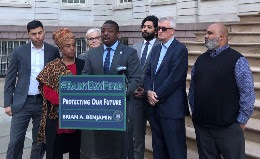 New York State Senator Brian Benjamin, a Manhattan Democrat who is exploring a possible 2021 run for city comptroller, introduced a bill on Thursday that would allow New York City to create a "rainy day fund" to weather fiscal emergencies.
Currently, the city lacks the authority to set aside revenue in such a dedicated pot, one result of the city's fiscal crisis of the 1970s. But a question on this year's general election ballot in the city could change the City Charter to facilitate the creation of such a savings account, though it would also need state action to go into effect. That's where Benjamin's bill would come in. After years of unprecedented expansion following the 2008-2009 recession, New York City's budget has grown significantly.