Good

 

Morning

 

from New York…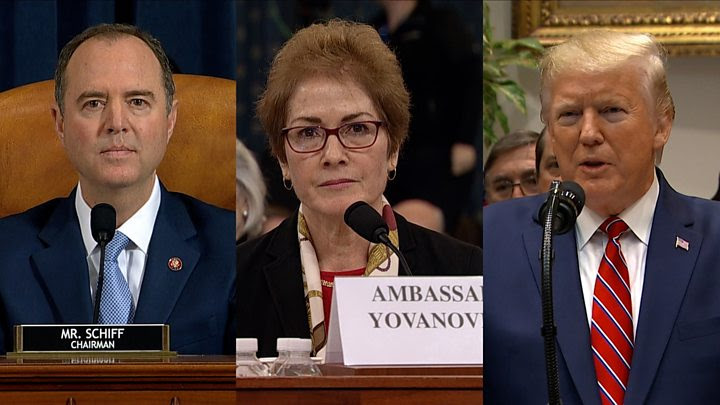 Impeachment continues to dominate the headlines while the battle over the $1.3 Trillion federal budget—with a $322 Billion increase from last year—that includes all Federal funding for the Departments of Defense, Labor, Transportation, the Army Corps, and countless programs and projects across the nation continues behind the scenes. 
Senate and House Appropriations Chairs Senator Richard Shelby (R-Alabama) and Rep. Nita Lowey (D-Hudson Valley), announced last Tuesday that they had reached a temporary agreement to avert a shutdown before funding runs out this Friday
. The agreement—in the form of a Continuing Resolution (CR)—would fund the government through December 20th. The CR will come up for votes this week.
However, the main issue behind last year's 35 day long government shutdown—funding for The Wall—remains unresolved. In addition, 
Trump's February decision to reprogram defense and military construction funds through a state of emergency has only complicated negotiations
. As a result of that decision, any additional funding for border security would require more funding for Homeland Security at the expense of other spending priorities including Labor, Health and Human Services and Education. All of that is making it increasingly difficult for appropriators to finalize their numbers or even strike deals on the less controversial bills.
Lawmakers can continue to punt by passing additional CRs but impeachment and the political calendar will make that even harder.
In New York, 
the Public Finance Commission has  13 days and two final hearings before releasing their findings at the end of the month
. The very public war of words between fusion vote supporters (notably the WFP), and the Governor and his appointee to the Commission Democratic State Chair Jay Jacobs continued unabated this week: New York State Democratic Party boss Jay Jacobs, appointed by Cuomo to the panel, 
has floated the idea of upping the number of votes needed to grab a spot on a ballot from 50,000 to 250,000
. 
Working Families Party's New York director Bill Lipton pushed back on the proposal last week,
 Outside of the fusion voting proposal, 
reform groups are taking issue with a recommendation of the commission that contribution limits for individual candidates would be up to $25,000 (among the highest in the nation)
. The next two weeks will deeply impact how New York votes going forward, stay tuned…
In Albany, Governor Cuomo signed 10 bills last week, including 
a measure that would require campaign committees and candidates to include a "paid for by" disclaimer on print, digital, display and auditory ads
;  
a bill to extend state veterans benefits to New Yorkers who were less than honorably discharged from the U.S. Armed Forces due to their sexual orientation, gender identity or expression, military sexual trauma, traumatic brain injury or post-traumatic stress disorder
; and 
the "Adoptee Bill of Rights,"
 allowing adoptees to receive a copy of their birth certificate when they turn 18.
 

For a full list of legislation, click here.
— Jack O'Donnell
White House Infighting Flares Amid Impeachment Inquiry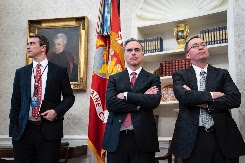 The White House's bifurcated and disjointed response to Democrats' impeachment inquiry has been fueled by a fierce West Wing battle between two of President Trump's top advisers, and the outcome of the messy skirmish could be on full display this week, according to White House and congressional officials.
Acting chief of staff Mick Mulvaney has urged aides not to comply with the inquiry and blocked any cooperation with congressional Democrats. Top political aides at the Office of Management and Budget, which Mulvaney once led, have fallen in line with his defiant stance, the officials said, speaking on the condition of anonymity to talk freely about the behind-the-scenes developments.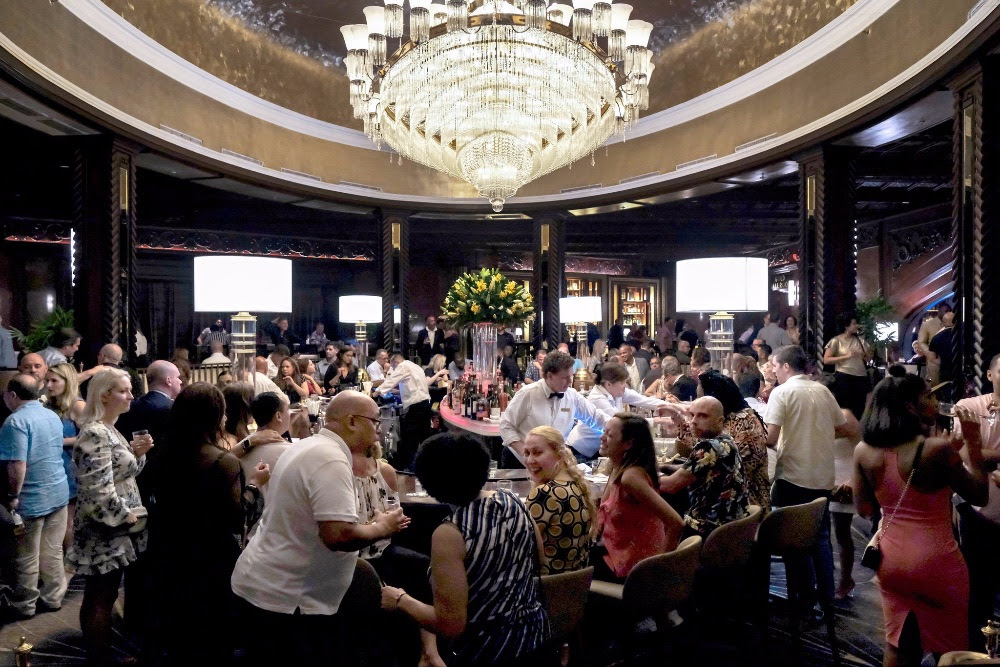 The Tropical Conclave Where Politicians and Lobbyists Go to Make Deals
New York officials and other attendees of the Somos conference mingling at El San Juan Hotel's lobby bar in San Juan, P.R.
"More business happens here in one weekend than in three months in City Hall or in Albany," one attendee said of the spring-break-like event in Puerto Rico.
New York City Adopts Ranked-Choice Voting
The state inspector general's office, which
had hidden its investigation this year into allegations that Gov. Andrew M. Cuomo had improperly received details on the private deliberations of the Joint Commission on Public Ethics, does not consistently issue public reports on its work.
The office's selective disclosure of its investigations was revealed last week when the Times Union reported the inspector general had conducted a roughly nine-month probe into allegations that information about JCOPE's private vote in January had been leaked to Cuomo. The alleged breach followed the panel's closed-door meeting where it decided whether to investigate Joseph Percoco, the governor's former top aide.
In Louisiana, a Narrow Win for John Bel Edwards and a Hard Loss for Trump

Gov. John Bel Edwards of Louisiana, the only Democratic governor in the Deep South, narrowly won re-election Saturday, overcoming the intervention of President Trump, who visited the state multiple times in an effort to help Mr. Edwards's Republican challenger and demonstrate his own clout. 
It was the second blow at the ballot box for Mr. Trump this month in a Republican-leaning state, following the Democratic victory in the Kentucky governor's race, where the president also campaigned for the G.O.P. candidate. In Louisiana, Mr. Trump had wagered significant political capital to try to lift Eddie Rispone, a businessman who ran against Mr. Edwards in large part by embracing the president and his agenda. 

For a Great-Value Caribbean Escape, Think Strategically
How to plan a sun-drenched island vacation this winter without paying a premium? Here, 4 ways to shore up the best deals. Plus: Tips from seasoned Caribbean visitors.