Good Morning from New York…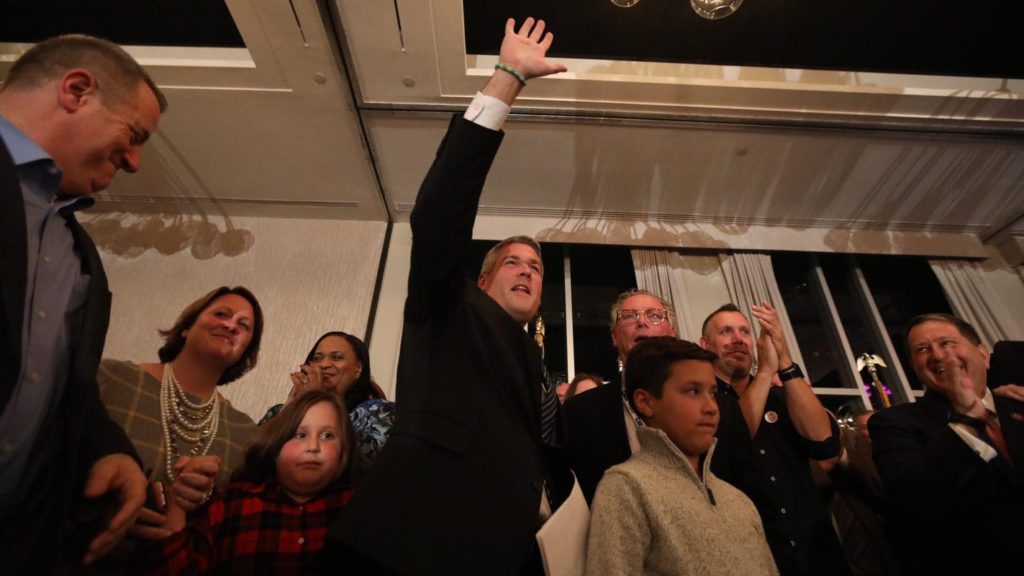 Election Day 2019 is over. Some key take aways:
Incumbency Matters (a lot): In the largest counties—Suffolk   (County Executive Steve Bellone), Nassau (District Attorney Madeleine Singas),  Erie (County Executive Mark Poloncarz), Onondaga  (District Attorney William Fitzpatrick), and Dutchess (County Executive Marc Molinaro)—incumbents were re-elected. 
The biggest upset of the night was in Monroe County where incumbent Cheryl DiNolfo was defeated by County Clerk Adam Bello. Bello is the first Democrat in 30 years and only the second ever to be elected County Executive. Expect to see major changes in Monroe County in early 2019.
The other "major" races were less surprising. Jumaane Williams was overwhelmingly elected as New York City Public Advocate after having won the seat temporarily 7 months ago and George Borello won an easy victory in Senate District 57, replacing Cathy Young.
The first year of early voting failed to make much of an impact. Early voting accounted for roughly 2% of the total vote.
Now that elections are over, the focus in New York State will shift to the Public Finance Commission and fusion voting, which will be decided on before the end of the year. Fusion voting is the process where candidates can be cross endorsed by various parties (i.e. Democrat Andrew Cuomo ran for re-election last year on the Democratic, Independence, Working Families, and Women's Equality Party ballot lines.) In the state budget on April 1, a commission was created to set rules for public financing of elections (a commission was created because Cuomo and the Legislature couldn't agree on the details—sound familiar?). That commission has to issue recommendations by December 1.
The Legislature then has until December 20 to reject them or they become law. But most of the stir around the commission is that it can also end fusion voting. Cuomo is putting all his political muscle behind ending it. The Working Families Party is putting all its political muscle behind saving it (aided by the Conservative and Independence Parties). This is why over 425 bills passed by the legislature remain unacted on—giving Cuomo leverage on those issues with individual legislators. And why there has been even less cooperation between Executive and Legislature recently.
Will there be another Federal government shutdown when funding from the current Continuing Resolution (CR) runs out next Thursday? The answer is likely no, but there will likely be another CR. Congressional leaders and the White House agree they'll need another three or four weeks to wrap up negotiations on 12 annual spending bills, and are likely to extend stopgap funding to Dec. 13 or Dec. 20, a decision that may finally propel the fiscal 2020 appropriations process forward. However, even though the Senate and House Appropriations Chairs are playing nice with their respective leadership, animosity over impeachment hearings and the ever-present border wall debate loom beneath the surface and could derail talks at any moment. …And with the holiday recess coming up soon, leaders have a razor thin margin of error. Stay tuned… 
— Jack O'Donnell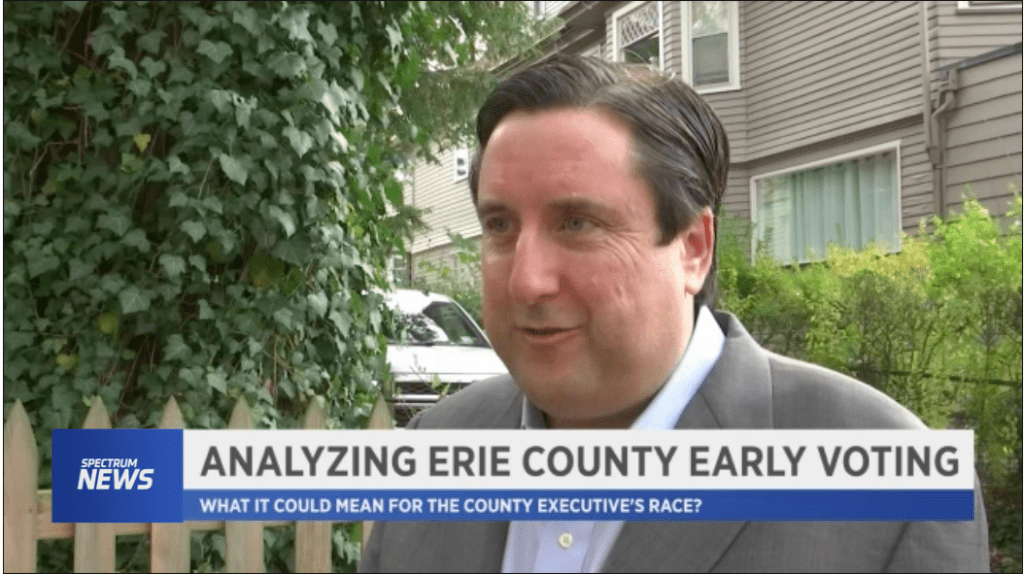 Click the image above to watch Jack O'Donnell's full interview with Spectrum News.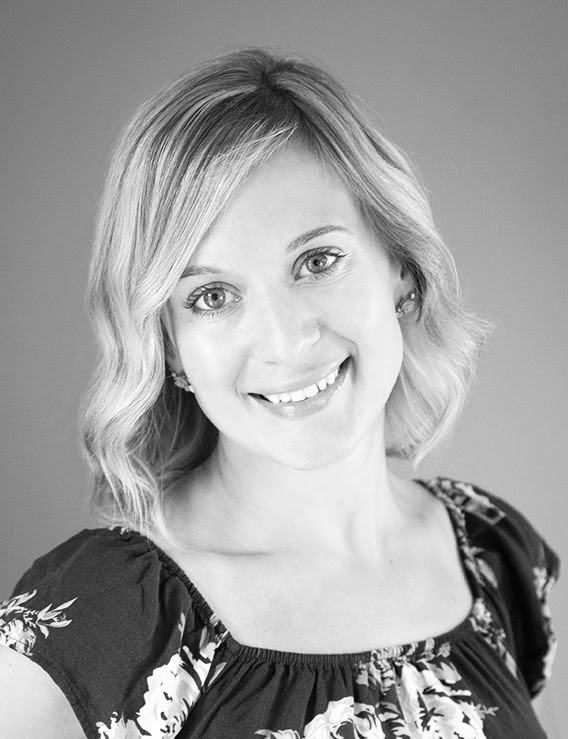 Congratulations to Shannon Patch on Her Re-election to the Town of Tonawanda Town Board
In the  Town of Tonawanda Town Board races, Democrat Shannon Patch, who was appointed to fill a vacancy over the summer, cruised to victory over Republican challenger Gigi Grizanti. Good work Shannon! 
New York State Writes Down Value of Tesla Plant in Buffalo
State officials recently wrote down more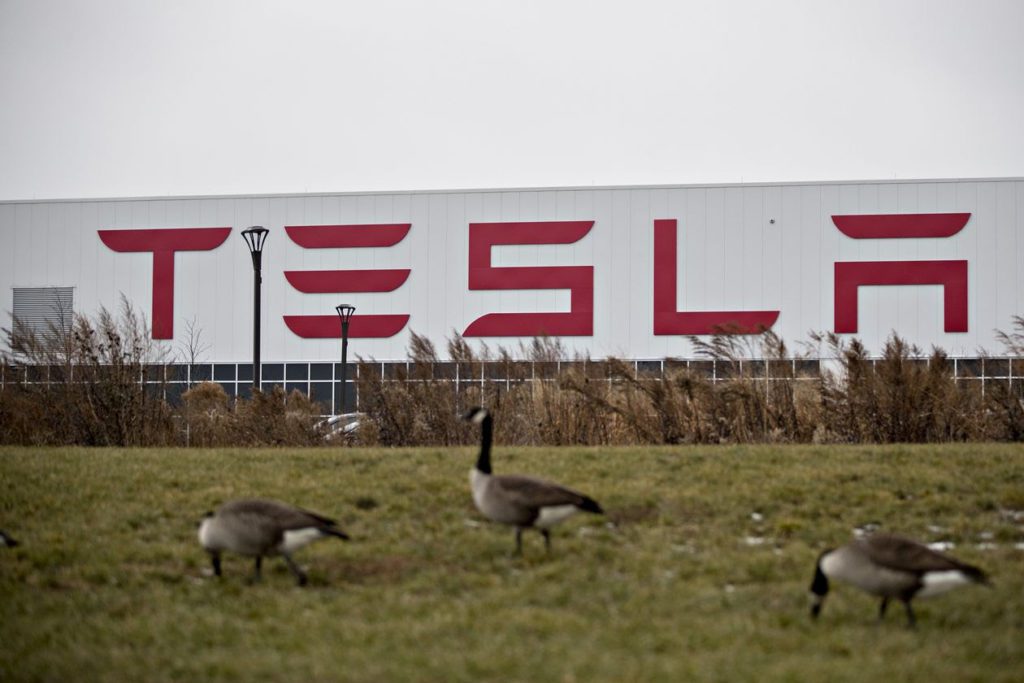 than $1 billion in economic development investments on several high-tech projects across upstate New York, including the solar-panel factory in Buffalo operated by Tesla Inc., documents show.
Gov. Andrew Cuomo first announced the factory in 2013 as the cornerstone of an effort to jump-start the upstate economy with manufacturing facilities developed by the State University of New York's Polytechnic Institute. The state spent $959 million to build and equip it. The Buffalo plant, as well as other factories near Syracuse and Plattsburgh, is owned by the Fort Schuyler Management Corp., a nonprofit entity led by officials from SUNY Poly and other state agencies. 

The Last Days of Legal Cockfighting in Puerto Rico
Cockfighting will soon be outlawed, an overdue ban in the eyes of animal welfare advocates. But some Puerto Ricans maintain it is part of their culture…
New York City Adopts Ranked-Choice Voting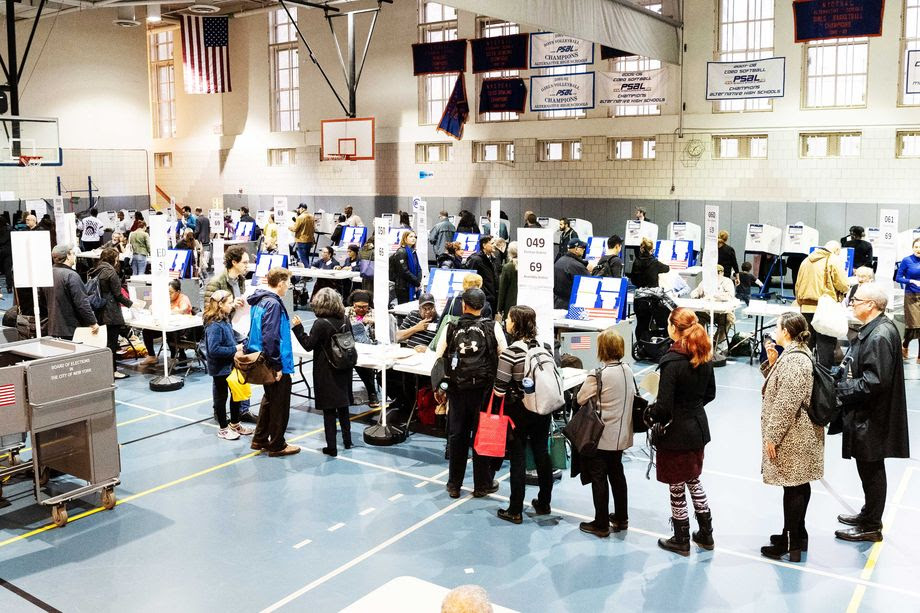 New York City has become the latest — and most populous — city to adopt ranked-choice voting, a major milestone for voting reform efforts. 
Voters in the city overwhelmingly approved Ballot Question 1 on Tuesday, enabling voters to begin using ranked-choice voting in local primary and special elections beginning in 2021. New York City joins 20 other cities around the country, as well as multiple states, that have already started using this method in various elections. Maine, notably, implemented ranked-choice voting for the first time in a federal election in 2018. \Ranked-choice voting works much like its name suggests. Instead of picking just one candidate on the ballot, voters rank their top five in order of preference.
Governor-about-Town Spends His Sunday with Bills Fans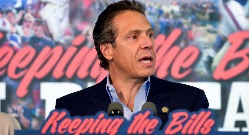 Every Sunday during football season, long-suffering Buffalo Bills' fans in the Capital Region gather in McGeary's, an Irish pub in downtown Albany, to watch their favorite NFL team.
The place often reaches capacity an hour before game time. One Albany resident who has publicly professed his support for the Bills in the past made his first visit on Sunday to watch the Bills take on the Cleveland Browns.
Gov. Andrew Cuomo, adorned in jeans, a collarless blue shirt and brown leather jacket, joined the festivities about 10 minutes after kickoff. He watched most of the first half with longtime administration aides Joe Rabito and Jim Malatras and former Albany Mayor Jerry Jennings.