Good 

Morning

 from Albany…
After a rare end-of-year session to pass new tenant protections,
 the New York State Legislature is set to begin the 2021 Legislative Session 
this Wednesday.
 With emboldened progressive majorities, Assembly Speaker Carl Heastie and Senate Majority Leader Andrea Stewart-Cousins have an ambitious agenda; 
the Legislature is aiming to push the political envelope on health care, criminal justice reforms, and labor rights
 but that program faces serious challenges including an 
$15 billion state budget deficit
,
 a governor with different priorities, and outstanding differences within their own legislative ranks. While the pace will become clearer over the next few weeks, 
legislators have already filed over 1,000 bills to be considered in 2021.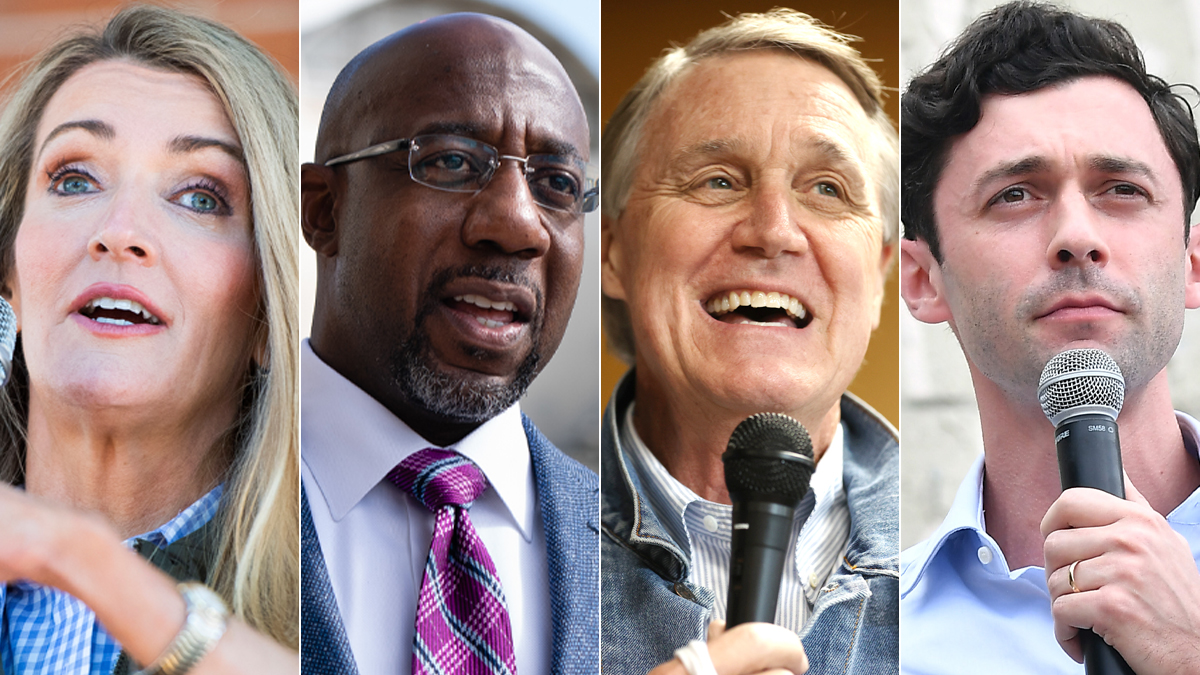 Tomorrow, voters in Georgia will determine control of the United States Senate. While Republican Senators Kelly Loeffler and David Perdue are favored to fend off challengers Raphael Warnock and Jon Ossoff (respectively), 
record fundraising
 and the high stakes have kept all eyes on the Peach State. 
The stakes are clear as Vice President-Elect Kamala Harris will be in Savannah, while Joe Biden plans to visit Atlanta today and President Donald Trump is flying to Dalton, Georgia for a rally with Loeffler and Perdue. In the likely event of a close vote, it may be several days before winners are declared.
President-Elect Joe Biden continued to roll out his transition team announcing an additional slate
of staffers for the incoming administration.  The transition team called attention to the first set of 100-plus White House staffers, which they said is made up of 61 percent women, 54 percent people of color, and nearly 20 percent first-generation Americans. After the announcement, Biden stated, "From the beginning, Vice President-Elect Harris and I have sought to build an administration that looks like America," Though the Biden team did not provide a list that broke down White House Staffers into more specific race and ethnicity categories, a tally of publicly released names found that about 40 percent of the staffers are women of color, about 20 percent are African Americans and roughly another 20 percent are Hispanic.
Some of the newly announced picks are 
Ashley Williams, as deputy director of Oval Office Operations,; Angela Ramirez, as Biden's House legislative affairs liaison; Chris Slevin, as deputy director of the White House Office of Legislative Affairs; Josh Hsu, as counsel to the vice president; Stephen Goepfert, another Obama administration alumni who worked as personal aide to Biden during the campaign and the transition, will continue that role when Biden is sworn in as president; and Jessica Hertz, the current general counsel for the Biden-Harris transition, will be staff secretary once the administration gets started.
Still, civil rights groups have been pushing Biden and Harris to make their appointments and cabinet level picks even more diverse. Rev Al Sharpton, head of the National Action Network declared, "Am I giving him an A? No. Am I going to keep pushing? Yes. That is our job. He said that is our job. He understands that we are going to keep pushing. We pushed with [President Barack] Obama. But at least [with Biden] you've got somebody that you can meet with and deal with to push. We were not even in the arena to push with Trump." Rev. Sharpton continued his comment by stating that he would give Biden a higher grade on his picks if the incoming president chose a Black person or someone with "an extensive civil rights record" to be the next attorney general.
Back in New York…
On the COVID-19 front, after the holidays, New York saw a troubling uptick in positive cases statewide. As of last Monday, 
data revealed that New York State's positivity rate hit 8.3% while on Tuesday it was reported that New York City hit a positivity rate of 7.45%.
New York City has also 
reported upwards of 25,000 fatalities
 due to the Virus. Governor Cuomo stated that the 
spike may be attributed to the lack of testing through the holidays rather than a significant increase in cases.
 We shall see.
Amidst these new developments, New York restaurant owners have filed a new lawsuit against both the city and state challenging indoor dining bans. 
Their argument…since the majority of recent spread is happening within households, permitting indoor dining again would get people out of their homes and save lives
.
  Though recent data has shown certain aspects of this argument to be true, it seems mind-boggling to suggest that this course of action will curb the spread of the virus.
New York's first big vaccine debacle has emerged after a health care network with clinics in Brooklyn
allegedly received a fraudulent shipment of COVID-19 vaccines and administered them to the general public, violating state guidelines.  The vaccine is yet to be readily available to the general public as guidelines require nursing home residents and other front-line-essential workers be first in line to receive the vaccine. Since then, the state attorney general has opened a criminal probe into the alleged violations and Governor Cuomo signed an executive order creating stiff fines for engaging in vaccine fraud, including but not limited to, a $1 million penalty and potential revocation of state license.
Meanwhile, New York City Police Department officers are seeing a delay in getting their own vaccinations. The initial plan outlined for these vaccinations to begin being administered last Tuesday, but due to supply issues, the process has been paused indefinitely. To this end, police unions have criticized the delay as firefighters in the city have begun to receive the first of their vaccinations. There was also additional criticism of the vaccine roll-out in New York and across the nation. For all of our sakes, let's hope that changes.
2021 promises to be an eventful year. Please let us know how we can help you better understand government and politics throughout 2021 and beyond.
— Jack O'Donnell