O'Donnell & Associates Lobbyist Camille Brandon Receives 'Above and Beyond' Honor from City & State NY
Camille is Among 50 Remarkable Women Across NY Recognized for Improving the State
BUFFALO, N.Y.- Government relations firm, O'Donnell & Associates announces that Camille Brandon, Community Outreach Director at OD&A is being honored for going above and beyond in her service to New York State by City & State New York, a prominent trade publication covering state politics and policy.
Camille is among 50 New York women being highlighted by City & State for exhibiting exemplary leadership in their fields and making important contributions to society.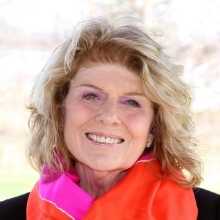 Camille is a trailblazer for women in politics. She often recalls being one of the few women in the room during her years as a community activist and campaigner for former Erie County Executive Dennis Gorski and U.S. Sen. Chuck Schumer. She also served as deputy under two Erie County clerks who now hold higher office –Gov. Kathy Hochul and Rep. Chris Jacobs.
"I am truly honored to be included among this group of exceptional women whose work has moved our state forward in so many ways," says Brandon. "To be recognized for going above and beyond is so thoughtful, because throughout my career, I never considered it as going above and beyond, but just doing the best possible job I could."
"City & State is recognizing what we have already known about Camille," says Jack O'Donnell, Managing Partner of O'Donnell and Associates. "She is a fierce fighter for our clients and we're proud she is getting this well-deserved award."
Brandon, who has been active in local, state, and federal politics, aims to encourage women to seek elected office. She has also led an initiative to help young women overcome hurdles to mounting a campaign.
"Don't be afraid to try," she says. "What I would say to women who want to get involved is get involved, find a campaign or find something in this field that you're excited about."
Brandon and her fellow award winners were celebrated at the City & State NY's annual awards gala March 24th in NYC.