Talia Rodriguez
Of Counsel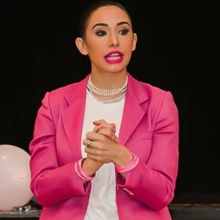 Good morning from Albany, New York where an atmosphere of hurt feelings, anger, and even shock, prevails after lawmakers voted down Governor Hochul's nominee to lead the New York State Court of Appeals. All eyes were on the 19-member Senate Judiciary Committee last...
read more
Talia Rodriguez traces her commitment to public service to her grandmother, who emigrated from Puerto Rico in difficult circumstances and dedicated herself to bettering her community, a journey that led her to march with Martin Luther King Jr. and to join the March on Washington for Jobs and Freedom in 1963.
Talia's experience spans every level of government: working at the United States Supreme Court (federal), the New York State Senate (New York State), the Jail Division of the Erie County Health Department (Erie County), and as a housing court liaison (City of Buffalo).  
Rodriguez lives her commitment: serving on the board of the Boys and Girls Club of Buffalo, Open Buffalo, the West Side Business and Taxpayers Association, and the Western New York Peace Center.
Talia writes a regular column for all the Spanish language papers in Western and Central New York.  She created New York's only Latina Exclusive Business Directory, which provides for the distribution of micro-funds through a crowd-raising platform.
A public policy analyst, Rodriguez holds a Juris Doctorate from SUNY Buffalo and a bachelor's degree in Political Science from St. John Fisher College.  Talia also earned a Master's Degree in Social Policy from SUNY Empire State College while working in both human trafficking and domestic violence courts.
Talia is a 5th-generation West Sider and the mother to a 5-year-old who attends Buffalo Public Schools.  She puts that view of service—and the commitment to results—to work on behalf of OD&A's clients in order to make New York  better for all of us.