Makenzie LoPresti
Associate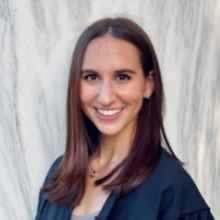 Good morning from Qatar where a young American team showed drive, but an inability to finish. Fair play and we look forward to seeing the team on home ground in 2026! Today's matches feature Japan v. Croatia and Brazil v. South Korea.  Here's what we are watching in...
read more
A political science graduate of Union College, Makenzie LoPresti has experience in fundraising and collegiate sports.  She spent time in Member of Congress Paul Tonko's Washington Office (NY-20) where she focused on legislation and issues regarding the environment, health care, and foreign policy.
Makenzie is currently pursuing a master's degree in Public Administration from the University at Albany.  Her studies are focused on New York State's legislative process and the impact of policies on various constituencies.
An Associate in OD&A's Albany office, Makenzie grew up in Woodbury, CT.  She has two brothers and two sisters.  She enjoys running, and spending time with her dogs Mable and Maddox.