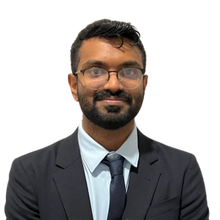 Izam brings to O'Donnell & Associates an intense dedication for government, politics, and media relations. Prior to joining OD&A, Izam spent 6 years helping reelect swing district Assembly members by offering in-depth issue and policy research as well as communications analysis and advice.  Today, he offers our clients those same specialized and tailored strategies that best promote their interests and legislative goals and highlight their accomplishments. Izam brings the same focus and attention to detail to OD&A's clients.  
A lifelong politico, Izam graduated from SUNY Albany with degrees in Political Science and Film Studies. Since joining the Assembly as an intern, he has spent years walking the hall of the Capitol.
Originally from Rockland County, Izam now resides in the Capital Region.
Good Morning from Washington, D.C.... Following widespread falsehoods and bizarre theories  concerning compromised elections, some Republican states have created "election integrity units" ahead of this year's midterms. One state in particular, Arizona, has been at...
read more